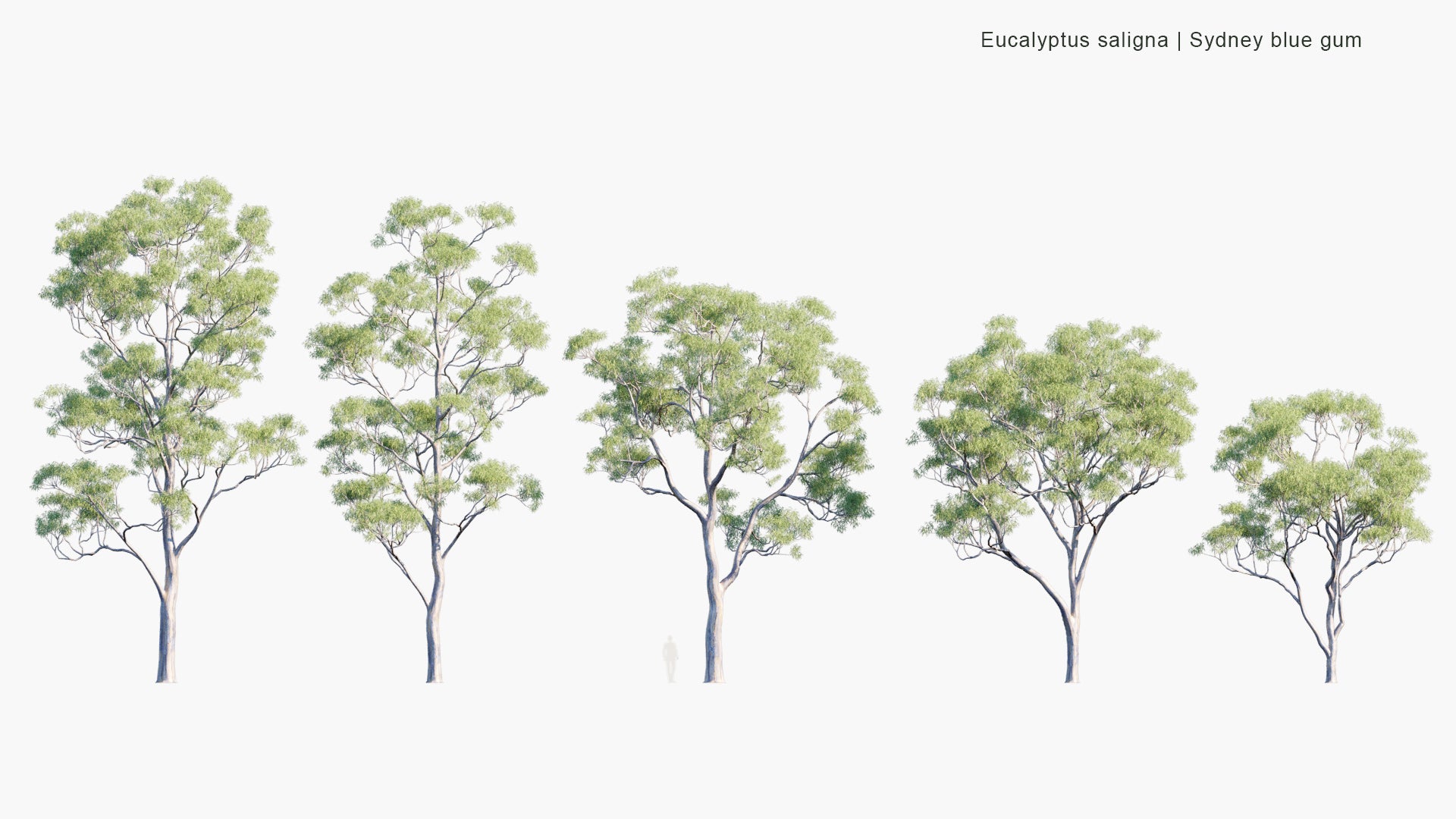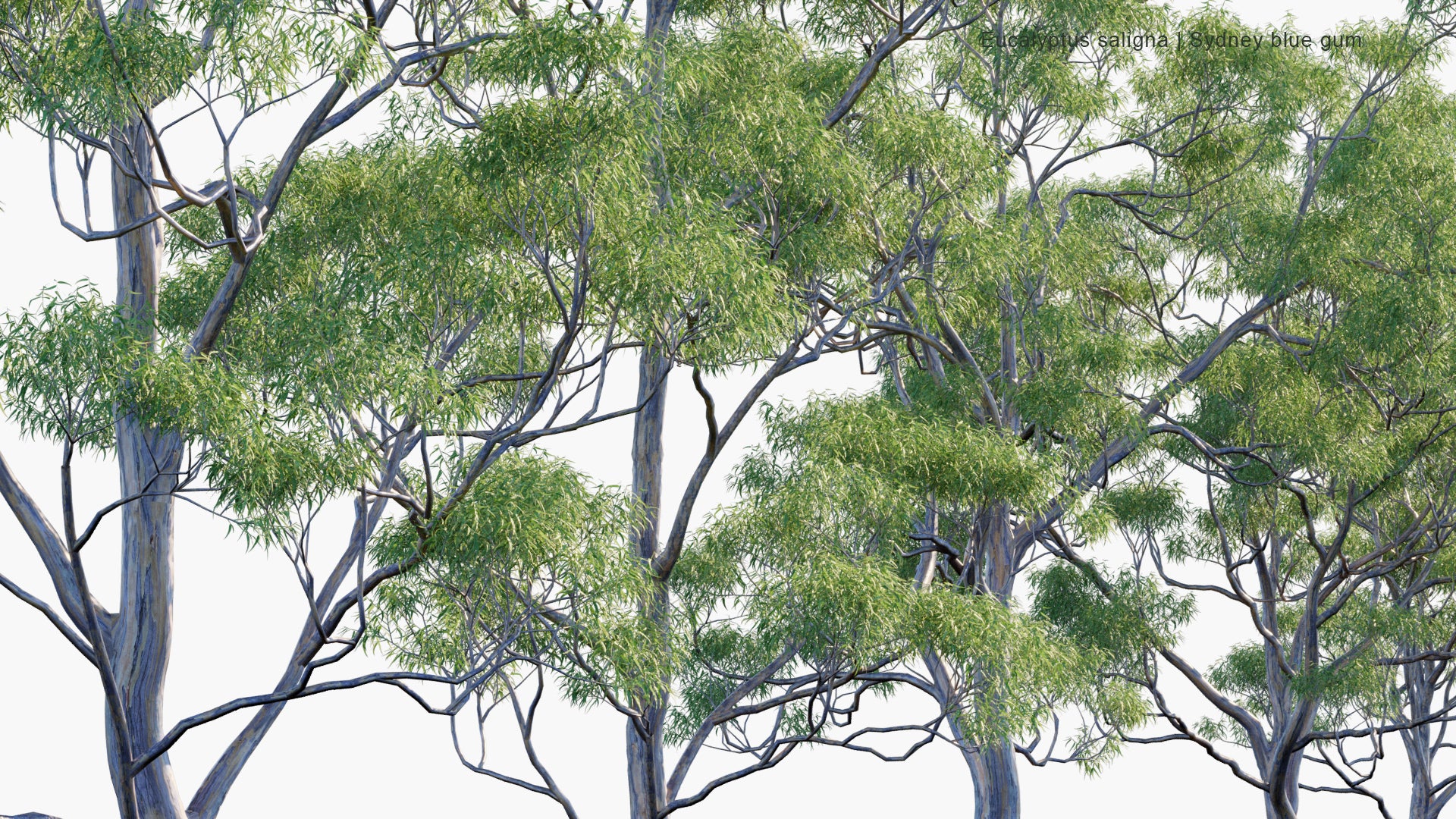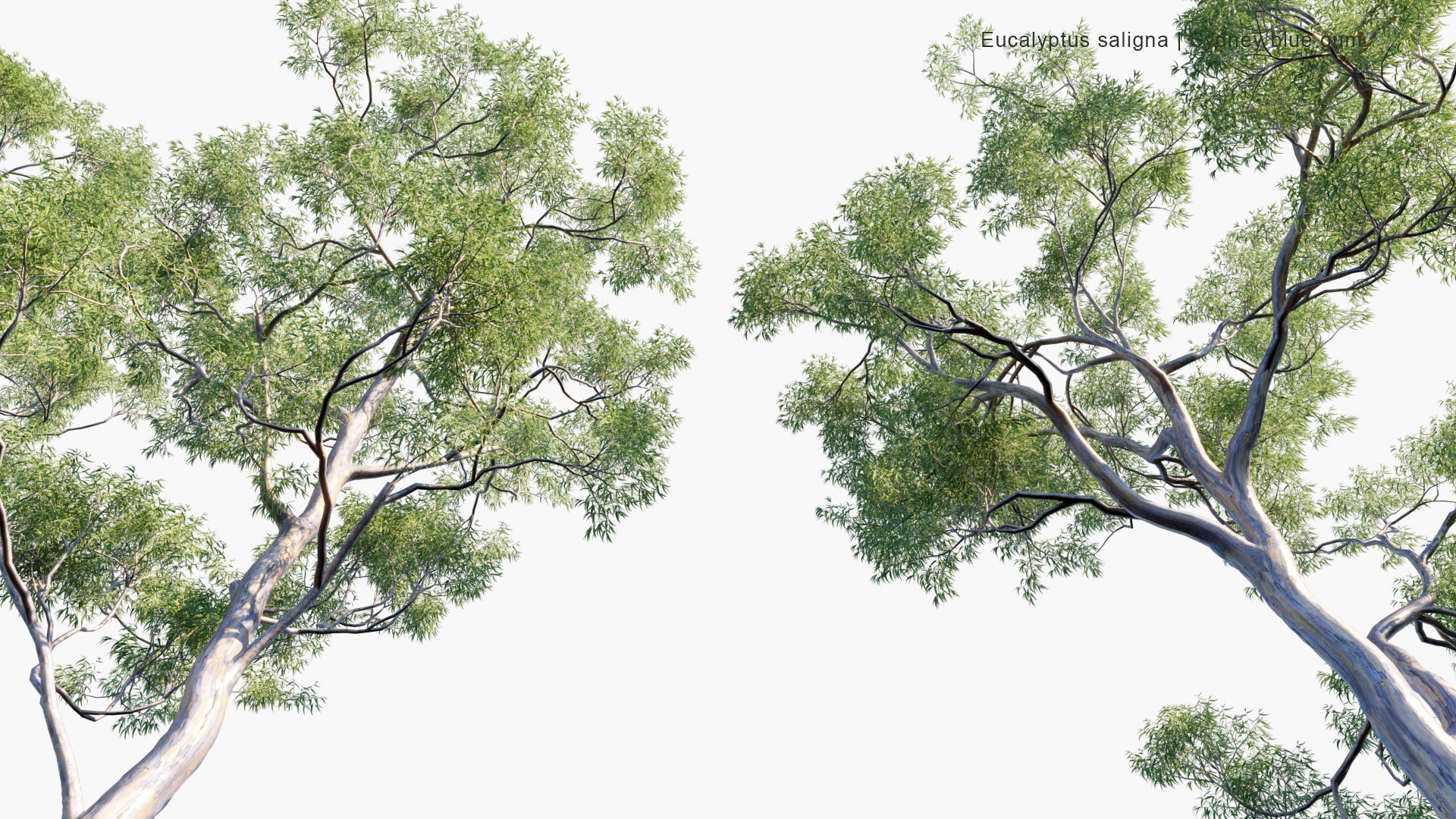 Eucalyptus Saligna
• Sydney Blue Gum
• Blue Gum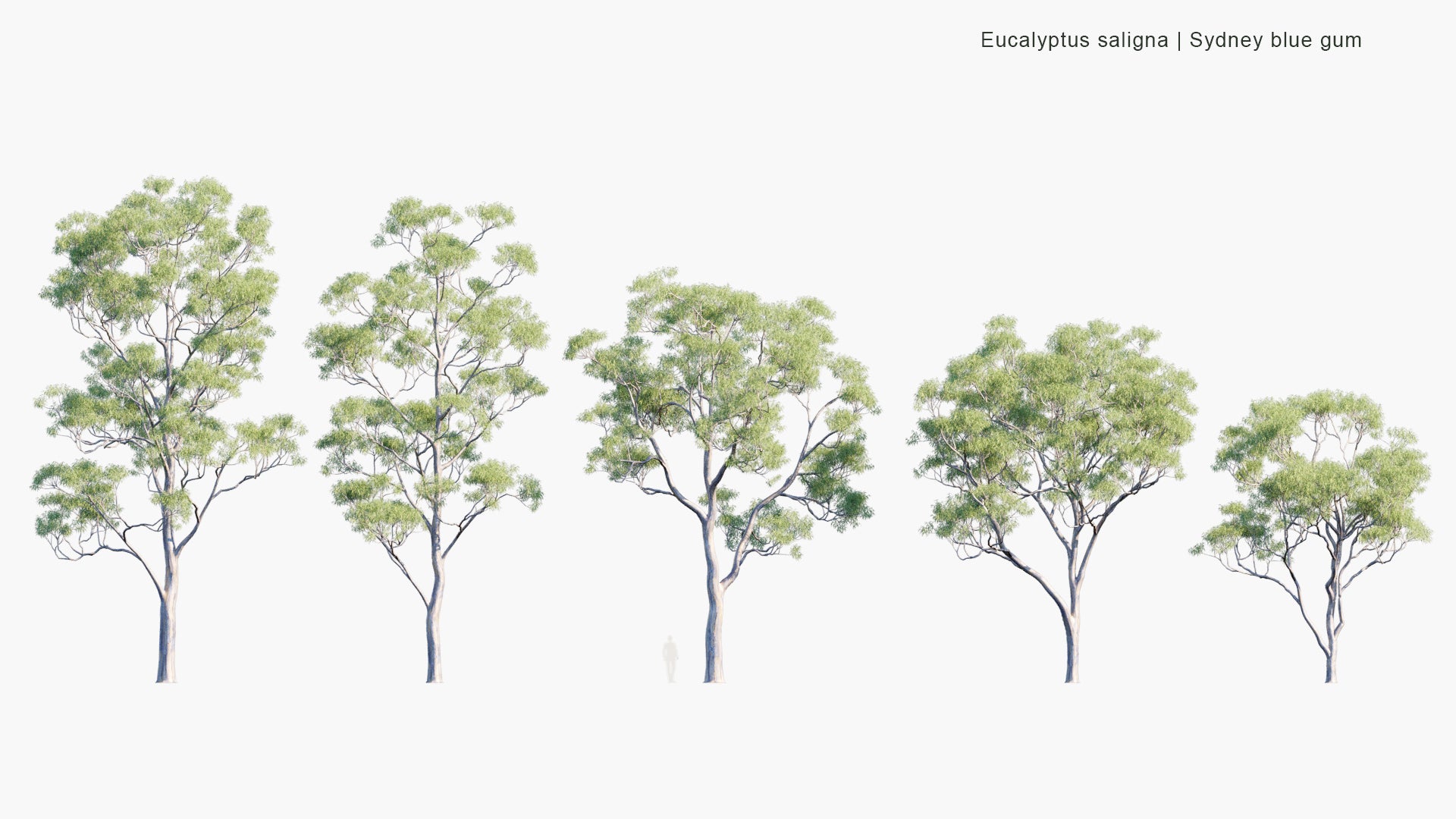 This product has no reviews yet.
Information
Botanical Name
Eucalyptus Saligna
Common Name
Sydney Blue Gum, Blue Gum
Brand

Number of Unique Models/Variations
5
Textures and Materials
Included
Region
Africa
America
Asia
Europe
Oceania
Commonly Seen In
Sydney blue gum is generally found within 120 km of the coastline in its range from Sydney to Maryborough in central Queensland
Showcase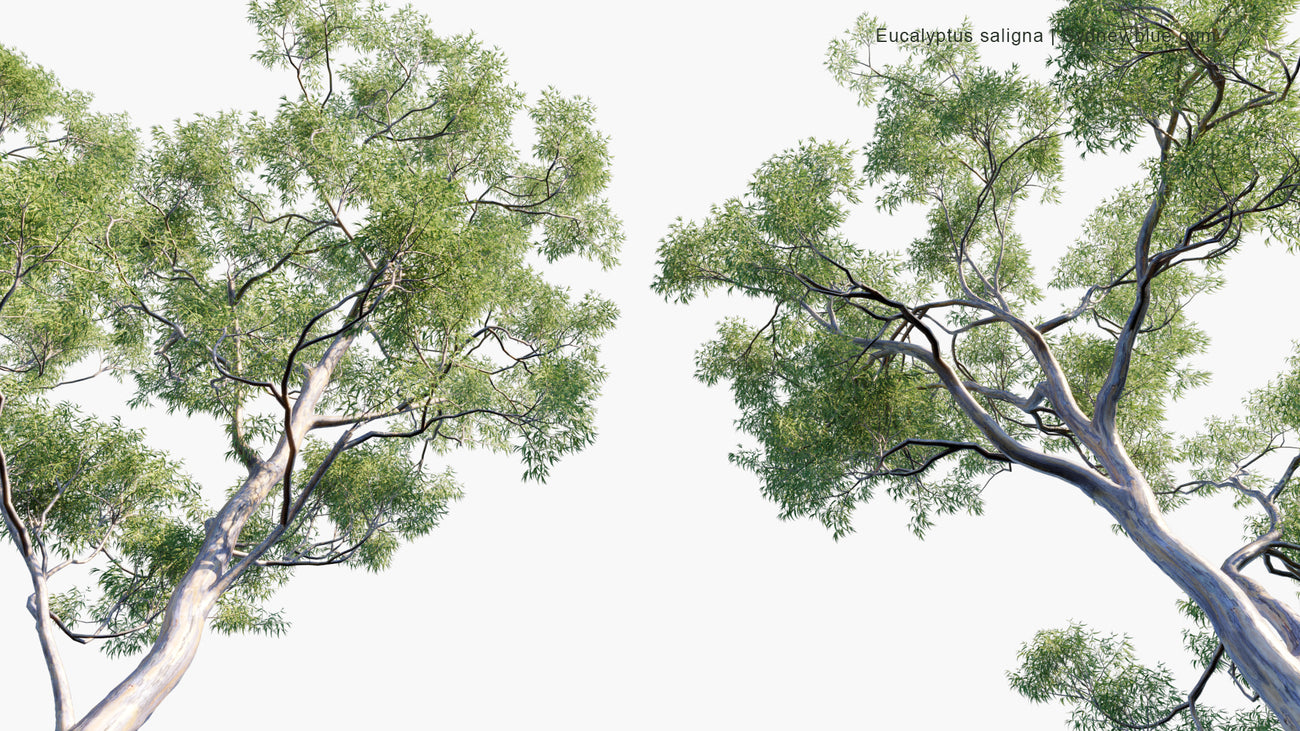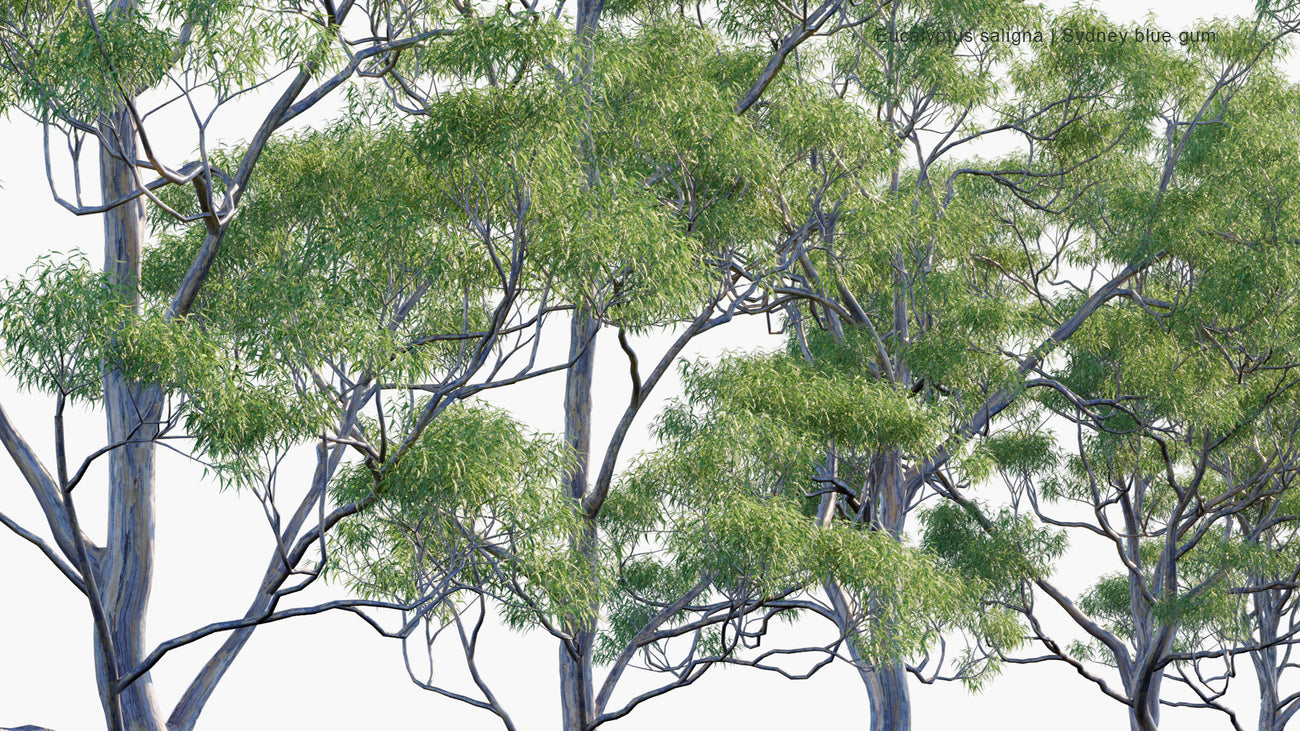 SUPPORTED VERSIONS, FORMATS, RENDERER



























System Hardware Requirements
Please check the requirements below to find out if your PC can give you a good Globe Plants experience.
CPU (processor)
Intel or AMD processor with a single-thread CPUMark rating of 3,000 or above is needed (such as AMD Ryzen 5 5500, Intel Core i7-11700T, or better)
System memory (RAM)
16 GB or more
Graphics card
GPU that achieves a G3DMark score of at least 15,000, accompanied by the latest drivers, is required. Examples include the Nvidia GeForce RTX 3080, AMD Radeon RX 6800 XT or superior models
Graphics card memory
12 GB or more
Hard drive space
Minimum 50 GB of free disk space
Have a question?
We have a mini FAQs below
Should I choose High Poly or Low Poly Models?

High Poly and Low Poly models differ primarily in their polygon count and compatible software/formats, which directly impacts the level of detail and computational requirements.

High Poly models at Globe Plants contain a large number of polygons, resulting in a higher level of detail. This makes them ideal for high-resolution renders or close-up views where every leaf and branch detail can contribute to the overall realism. However, these models are more computationally intensive and may require more advanced hardware for smooth rendering

On the other hand, Low Poly models have a reduced polygon count, which makes them less detailed but also less demanding on your system. These models are optimized for efficiency/performance and are ideal for creating larger scenes, backgrounds, real time rendering or when working on hardware with limited processing power. They allow for faster rendering times while still providing a visually pleasing representation of each 3D plant model.
Can I get both High Poly and Low Poly with 1 purchase?

While we understand the appeal of having both high poly and low poly models, we currently do not offer both formats for just one price. The process of creating each type of model is distinct and requires separate workflows.

We encourage you to choose the model type that best suits your project needs and resources. If you need both high poly and low poly models, they would need to be purchased separately. We appreciate your understanding and are here to assist you in making the best choice for your project.
How many formats can I purchase per order? Can I download a different format?

At Globe Plants, we dedicate significant time and effort to optimize each format individually for its intended software, which is why we offer each format separately per order. We steer clear of quick auto-convert tools to ensure the highest quality. For any secondary format of the same model quality - High Poly or Low Poly, we offer a 50% discount. Please contact us for more details.
I use Twinmotion, should I choose FBX or Twinmotion format?

It depends on your needs. In theory, you can self-import FBX or SketchUp files into Twinmotion. However, our Twinmotion files are further optimized in terms of materials, such as roughness, bump, and two-sided materials as well as being much easier to import via User Library.
I'm still confused about which format to choose. Can you provide further guidance?

Absolutely, we wrote a comprehensive format guide for you here with most of your questions answered.
Still have question?
Check out our comprehensive FAQs here