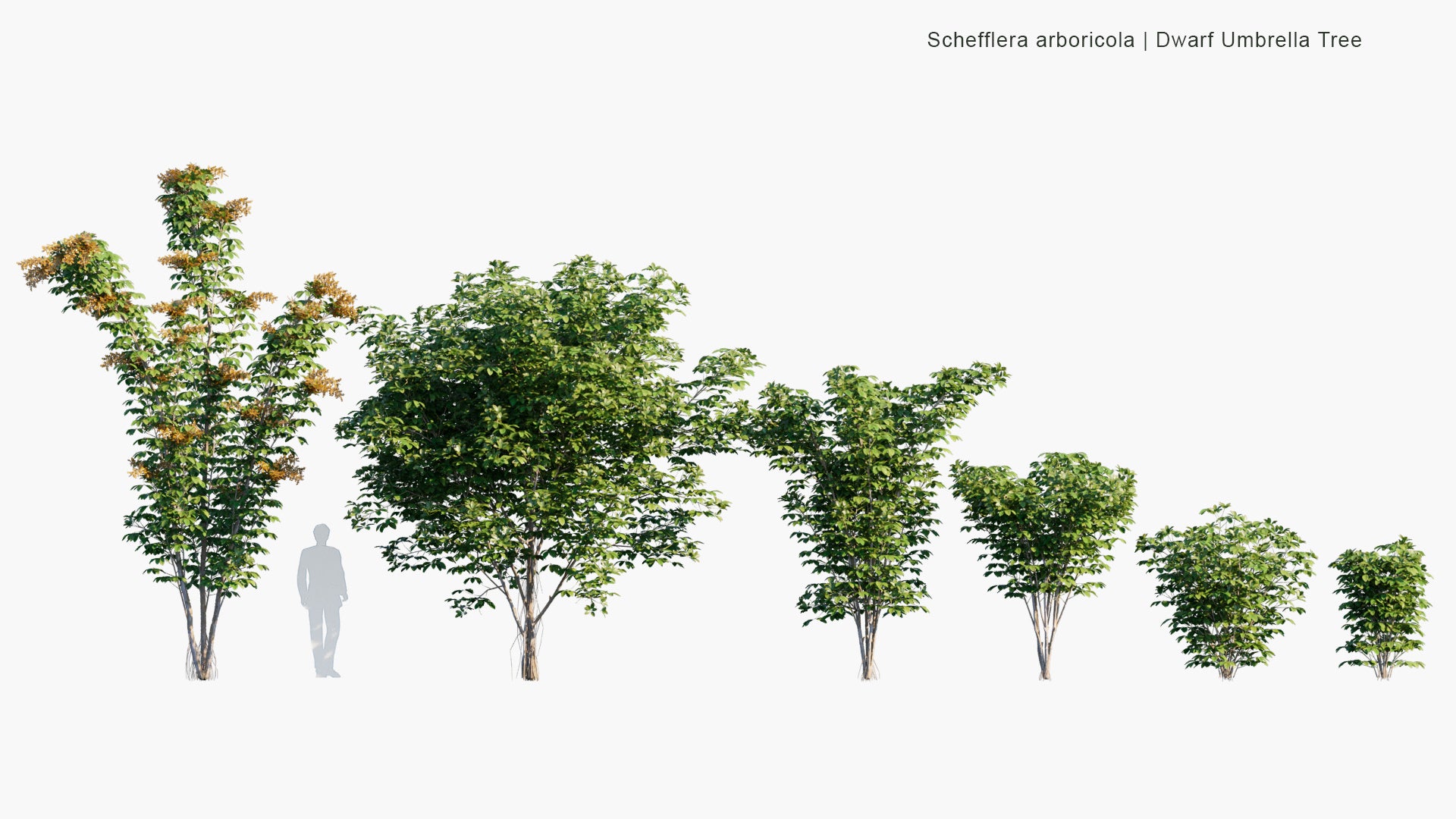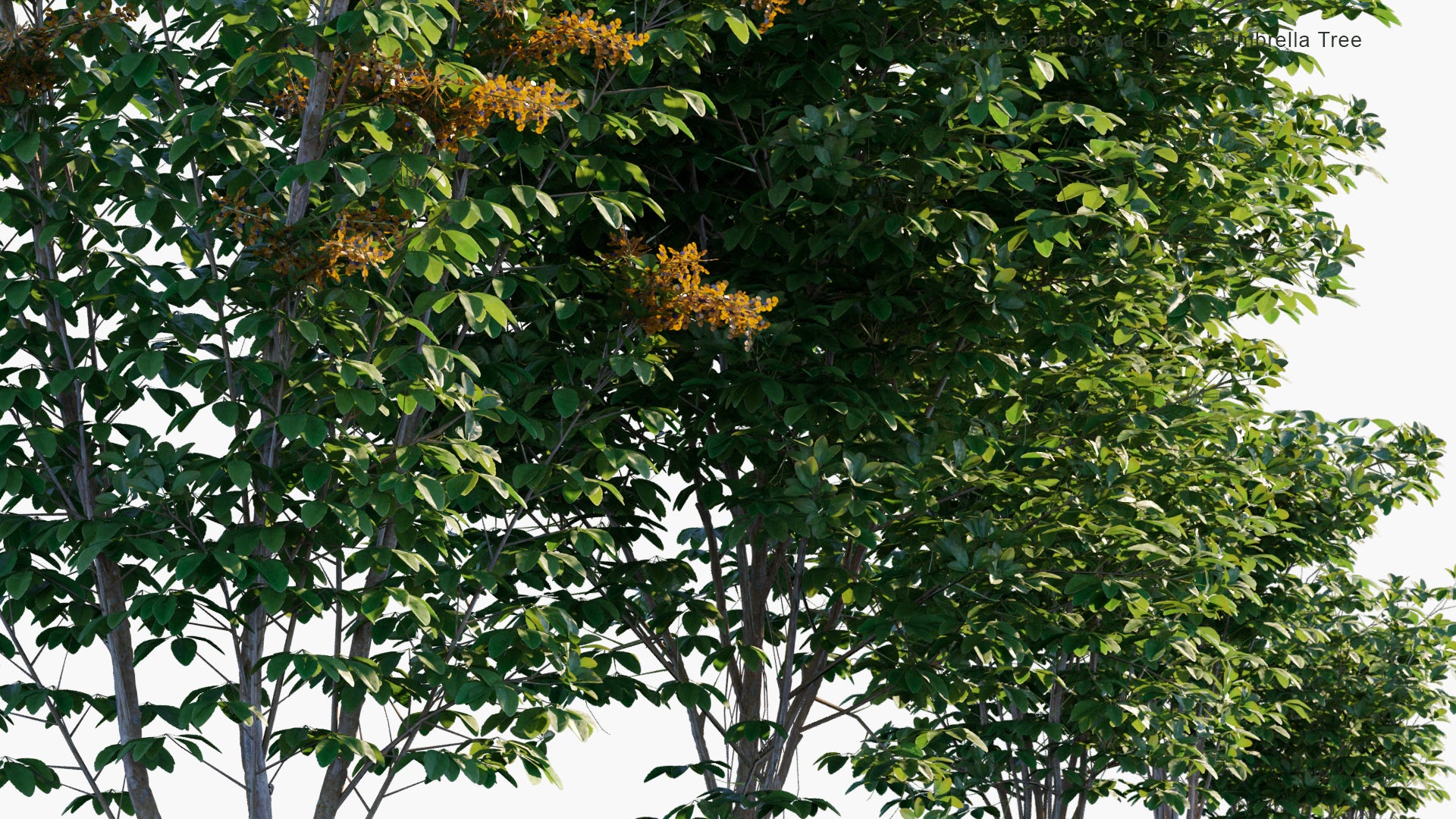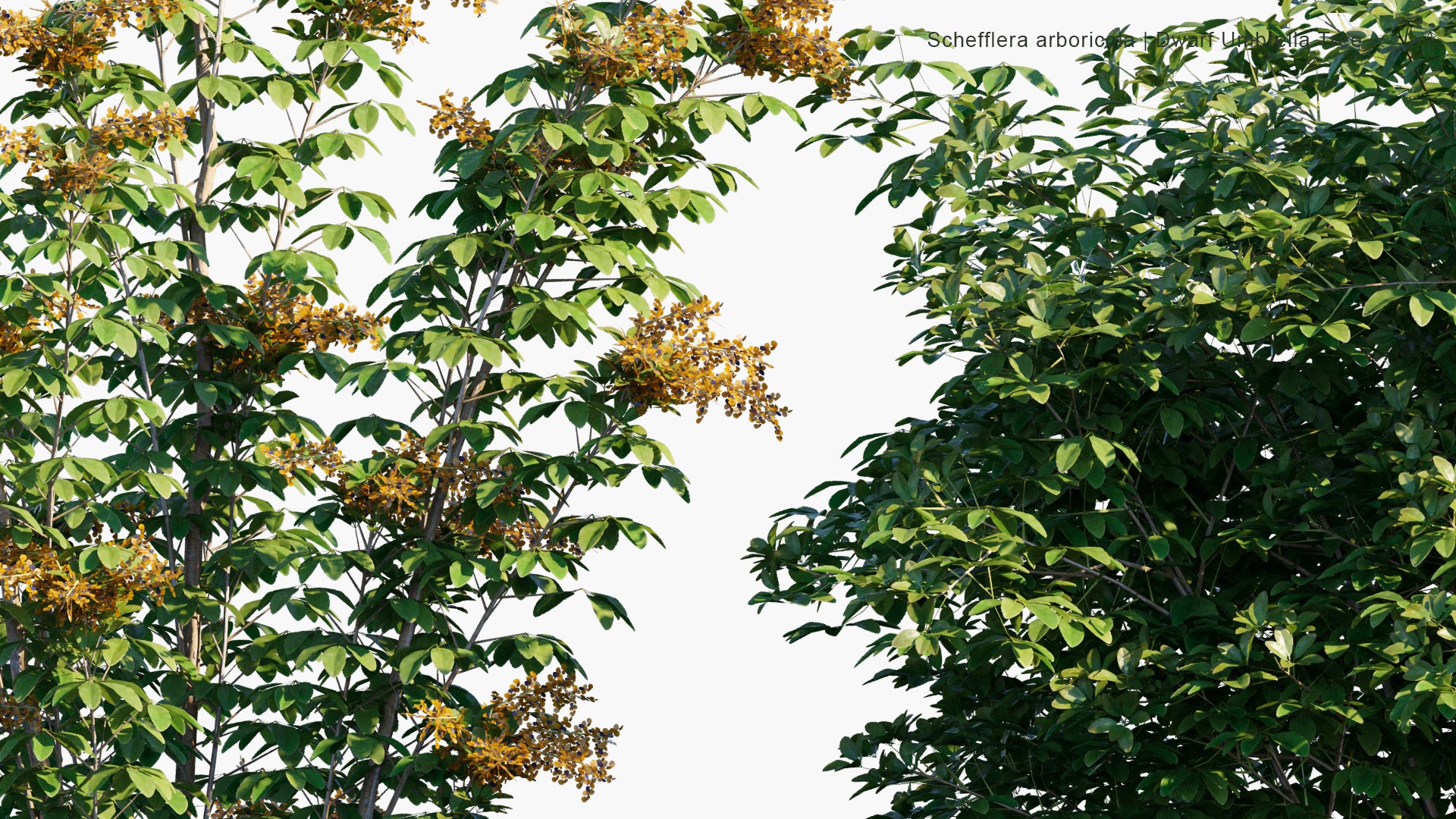 Schefflera Arboricola
• Dwarf Hawaiian Schefflera
• Brassaia Arboricola
• Heptapleurum Arboricola
• Dwarf Umbrella Tree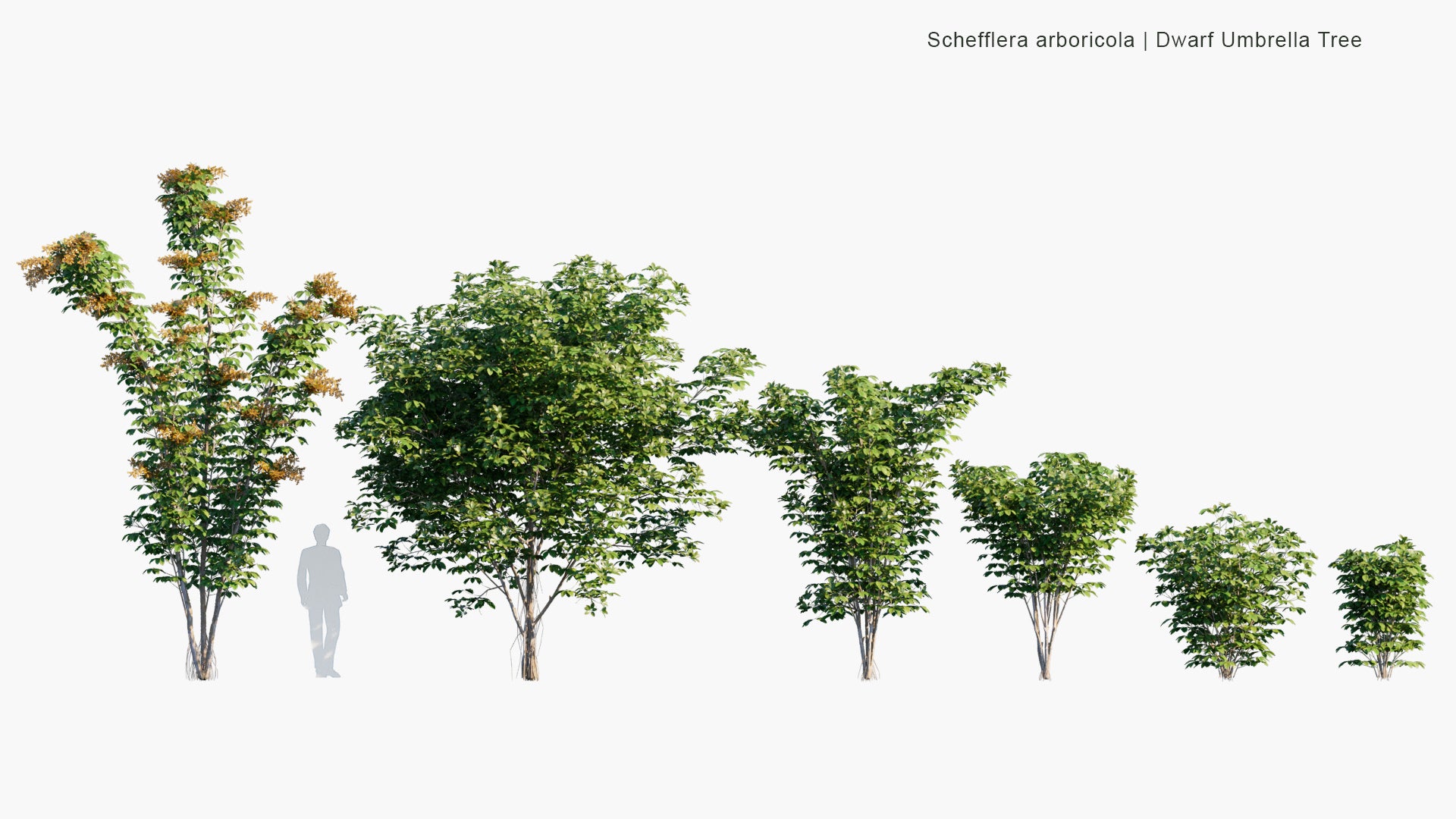 This product has no reviews yet.
Information
Botanical Name
Schefflera Arboricola
Common Name
Dwarf Hawaiian Schefflera, Brassaia Arboricola, Heptapleurum Arboricola, Dwarf Umbrella Tree
Brand

Number of Unique Models/Variations
6
Textures and Materials
Included
Triangle Count
13,504 - 137,471
Showcase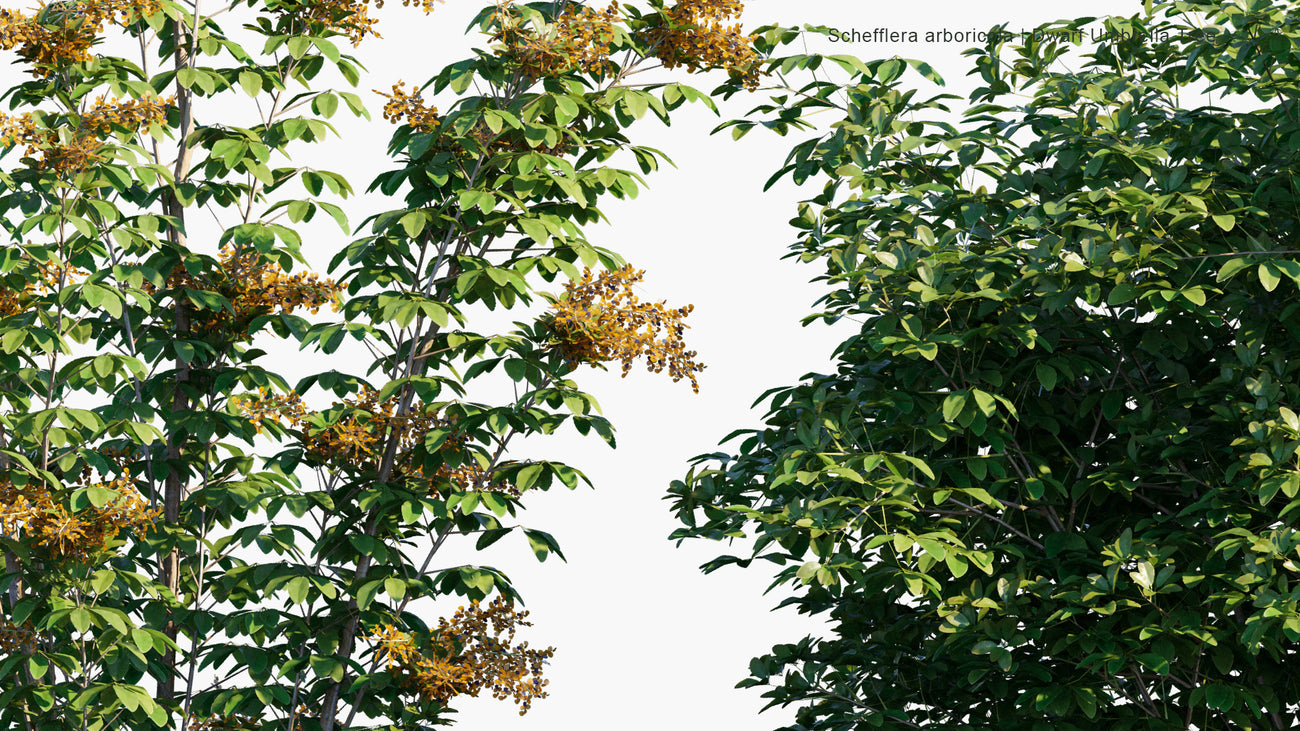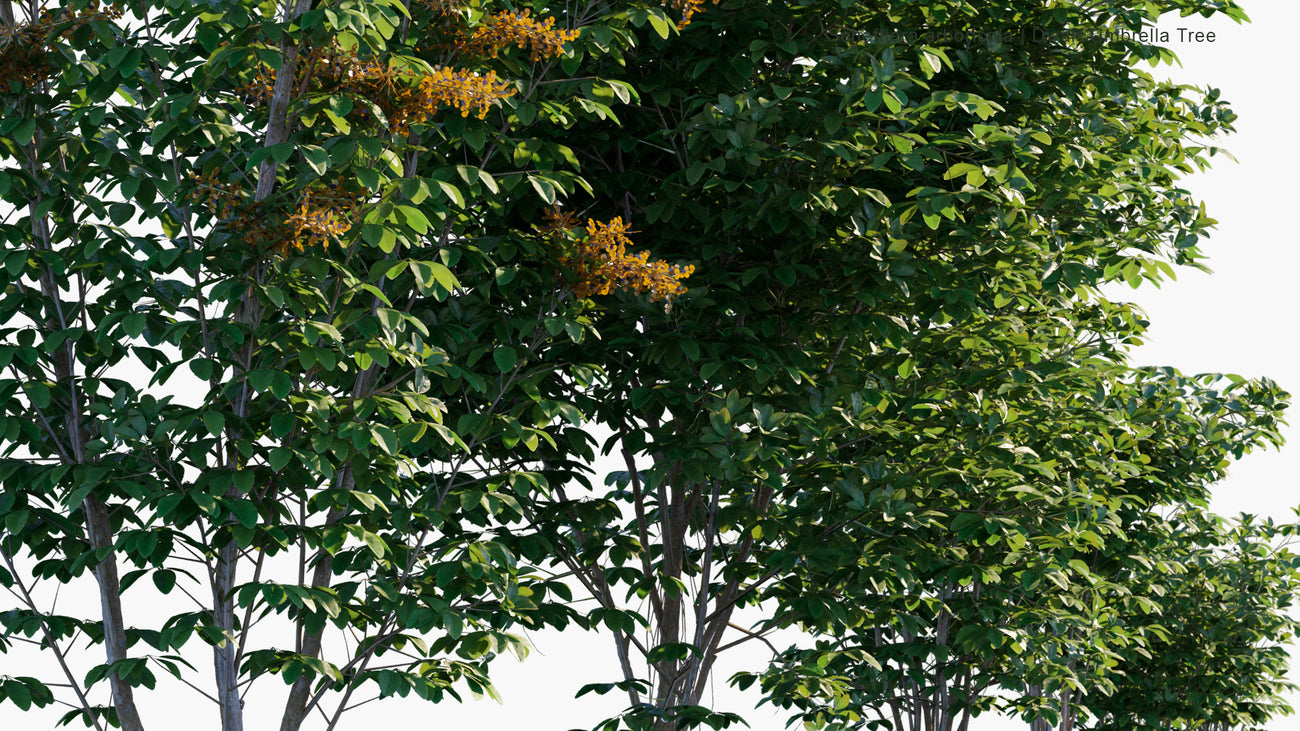 SUPPORTED VERSIONS, FORMATS, RENDERER




















System Hardware Requirements
Please check the requirements below to find out if your PC can give you a good Globe Plants experience. If you have a high end computer system and would like to maximize our models quality in SketchUp, FBX or Twinmotion format, we highly recommend a HIGH POLY format model available Here!
CPU (processor)
Intel/AMD processor scoring a single thread CPUMark of 2,200 or higher. (Such as the AMD Ryzen 5 1600X, Intel Core i7-4790S or better)
System memory (RAM)
16 GB or more
Graphics card
GPU scoring a G3DMark of 9,000 or higher with up-to-date drivers. (Such as the Nvidia GeForce RTX 3060, Quadro RTX 4000, AMD Radeon RX 5700, or better)
Graphics card memory
6 GB or more
Hard drive space
Minimum 50 GB of free disk space.
Have a question?
We have a mini FAQs below
Can I get both High Poly and Low Poly with 1 purchase?

While we understand the appeal of having both high poly and low poly models, we currently do not offer both formats for just one price. The process of creating each type of model is distinct and requires separate workflows.

We encourage you to choose the model type that best suits your project needs and resources. If you need both high poly and low poly models, they would need to be purchased separately. We appreciate your understanding and are here to assist you in making the best choice for your project.
I use Enscape, should I select the SketchUp or Enscape format?

For best use in Enscape, you must select our Enscape format as you can import the models into Enscape Asset Library. Our SketchUp format only support V-Ray for SketchUp.
I'm still confused about which format to choose. Can you provide further guidance?

Absolutely, we wrote a comprehensive format guide for you here with most of your questions answered.
Still have question?
Check out our comprehensive FAQs here